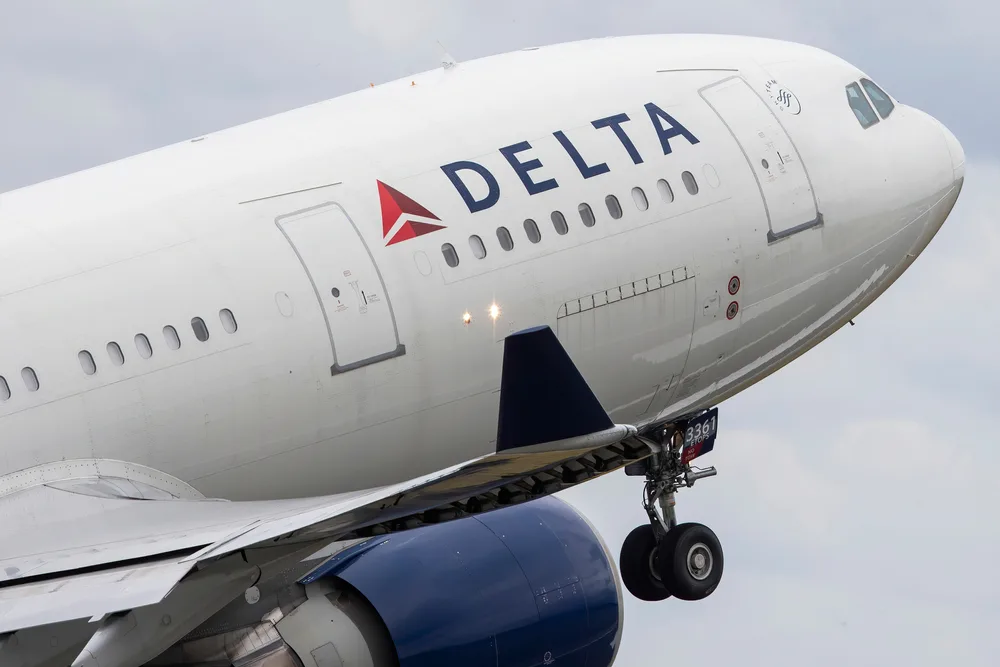 It is one of the major airlines in the United State of America and the world. Delta airlines is also a legacy carrier that is headquartered in Atlanta, Georgia. This is one of the oldest airlines in the world. It operates with about 5400 flights daily and serves 52 countries across six continents.
Airlines is one of the founding members of the alliance known as Skyteam Airlines. The company is operating with the slogan "Keep Climbing".
Destinations of Delta Airlines
The fleet size of Airlines is 877 and its subsidiaries are Delta Private jets, Endeavor Air, LATAM Airlines, and Virgin Atlantic.
Delta airline is the only US airline that flies to Stockholm, Dakar, and Copenhagen. Nine major hubs of are Atlanta, Boston, Detroit, Los Angeles, Minneapolis, Ney York- JFK, New York- LaGuardia, Seattle, and Salt Lake City.
In 2015, Airline underwent a cabin branding upgrade. Availability and details vary according to the aircraft type and route.
Delta one
It is Delta airline's business class product. It is available for long international flights as well as transcontinental services. All seats are equipped with a personal, on-demand in-flight-entertainment (IFE) system. It has universal power ports, as well as a movable reading light as well as a folding work table.
Passengers receive complimentary chef-curated meals, refreshments, alcoholic beverages, as well as amenity its, and premium bedding with luxurious Sky Club access.
Delta Airlines Premium Select
It is a premium economy cabin with extra leg room, adjustable leg rests, extra seat pitch, width. Delta Airline is offering recline as well as a new premium service.
Delta Airlines First Class
First class is offered in the mainline domestic flights (exceptions are the lanes featuring Delta one service), short and medium-haul international flights as well as in the Delta Airlines Connection aircraft.
Passengers in this Delta Airlines class get a wide variety of snacks compared to the main cabin passengers. It also offers free drinks and alcohol as well as while flying 900 miles and the longer you get full meal service. Passengers choosing first class are also eligible for priority boarding.
Comfort+
Delta Airlines comfort+ offers dedicated overhead space, priority boarding, complimentary bears as well as wine on flights that are flying 250 miles or more. Passengers get premium snacks on flights 900 miles or more.
Certain medallion members can upgrade from the Main Cabin class to Comfort+ for free after booking on the other hand other customers can upgrade with a nominal fee or with the SkyMiles program.
Main Cabin Economy Class
This Delta class is available on all aircraft with seat sizes from 17 to 18.6 inches wide. The passengers from the main cabin get non-alcoholic drinks on flights 250 miles or longer. Some complimentary meals and alcoholic drinks are available in long-haul flights.
Basic Economy
It is the basic version of Delta Main Cabin Economy. It is offering almost the same services with fewer flexibility options for a lower price. Examples of fewer flexibility options are no ticket change, zero complimentary upgrades regardless if you are a frequent flyer, and you can only have the set assigned at check-in. The travelers do not earn any award miles or medallion qualifying miles.
We offer ticket booking, seat change, check-in services related help for your Delta Airlines booking. We also help you to book hotels, car rentals, and trip planning.