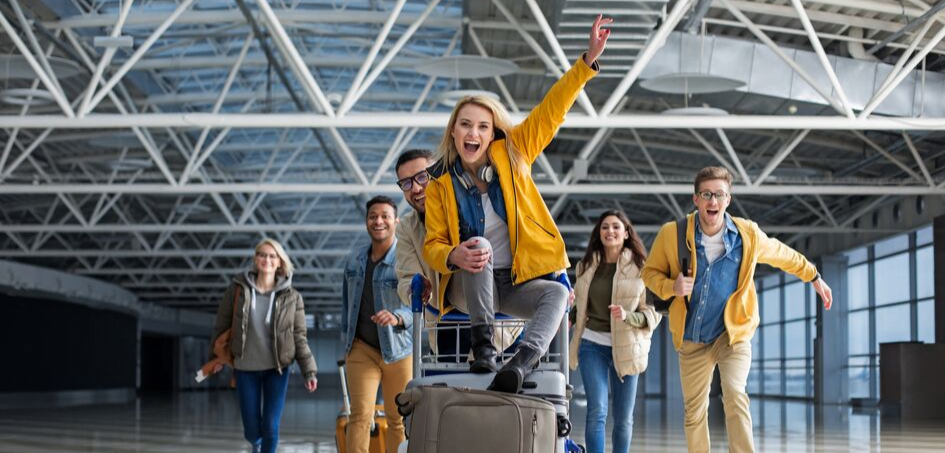 Air Global Fair is one of the best travel agencies in the USA and Canada with hundreds of satisfied customers and valuable services we offer bulk ticket booking. Bulk ticket booking means you book flight tickets for a group. It is also called "Group flight booking". Although you can always fly alone, flying in a group offer a lot of advantages:
We can negotiate group discounts with airlines, making it more cost-effective for your group travel.
Convenience: Booking a group flight with Air Global Fair can save time and simplify the booking process, as the agency can handle all the arrangements on behalf of your group. We can help you to understand all the requirements and help you in planning ahead simply.
Expertise: We have a team of experienced professionals who can provide advice on the best flight options and routes, as well as assist with visa and passport requirements.
Flexibility: We can help to arrange flexible booking options, such as changes to itineraries or cancellations, which can be particularly helpful for groups with varying travel needs. In many instances one or two people from the group cancel their flight at the last moment, in that case, we can initiate the refund for those particular customers.
Peace of mind: Air Global Fair can provide 24/7 support to travelers, ensuring that any problems or issues are quickly resolved. This can provide peace of mind and make the travel experience more enjoyable for the group.
We can offer several discounts to customers who book as a group, including such as:
Volume discount: A discount based on the total number of people in the flight group booking.
Early bird discount: A discount for groups that book their flight tickets in advance.
Package deal: In our bundled discount includes transportation, accommodation, and activities at a reduced rate.
Group-exclusive amenities: Air Global Fair can offer exclusive perks such as private tours and special room upgrades to the group clients.
What is the process for canceling your flight tickets?
The process of canceling a flight ticket and getting a refund depends on the airline's policy and the type of ticket you have purchased. In general, you can follow these steps:
Check the airline's cancellation policy: Most airlines have a specific policy regarding flight cancellations and refunds. Some airlines may offer full refunds, while others may only offer partial refunds or no refunds at all.
Provide your booking details: You will need to provide your booking reference number and other details to help the airline process your cancellation request.
Pay any applicable fees: Some airlines may charge a cancellation fee for cancelling a flight ticket.
Request a refund: If you are eligible for a refund, you can request it from the airline. The method of refund (such as to the original payment method or to a travel voucher) may vary based on the airline's policy.
Wait for the refund process: The time it takes for the refund to be processed depends on the airline and the method of payment. It can take several days to a few weeks.
Note: The specific steps and policies regarding flight cancellations and refunds may vary depending on the airline, ticket type, and circumstances of the cancellation.